Drinking Water Systems
Improve the Quality of your Drinking Water
We are all concerned with how our drinking water tastes and smells.
The safety and quality of our water is very important to all of us. To provide cleaner water to their families, without chemicals and other contaminants, many homeowners have turned to bottled spring or purified water for use in their home. It is much less expensive and a lot more convenient to provide great tasting, safe drinking water straight out of your faucet.
Clear Choice Water Treatment can set you up with a point-of-use system right where you get your drinking water. These systems give you healthier, better tasting water by reducing contaminants in your water, including:
Nitrates
Lead
Arsenic
Cyst (cryptosporidium)
Fluoride
Radium 226/228
ImpressionSeries® R.O.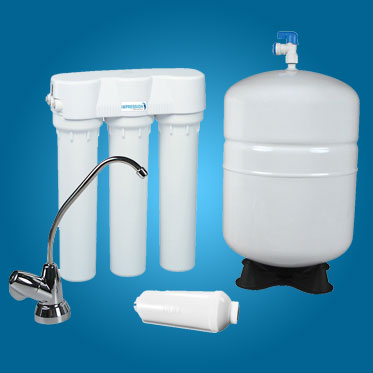 Purified drinking water for your home
Reduce harmful contaminants with the Impression® Reverse Osmosis. This system turns common tap water into the fresh, quality water we all want to drink. A four-stage system filters water down to the molecular level, then uses a final carbon filter to remove any unwanted tastes or odors. The result is healthier, better tasting water.
Benefits of the Impression Series® R.O. include:
Multi-Stage filtration for purified drinking water
Environmentally sound water treatment
More cost-effective than bottled drinking water
Fresh filtered water from your tap, at your convenience
Eclipse® R.O.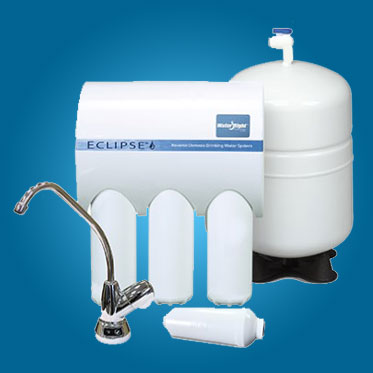 Advanced water quality monitoring, right at the tap.
Fill your glass with water you can trust with an Eclipse. This reliable residential water filtration system gives you and your family safe, clear water whenever it's wanted. The Eclipse® R.O. drinking water filtration system is our top-of-the-line system, bringing your family clean, healthy water. Multiple filters clean ordinary household water to reduce unwanted and harmful contaminants. System performance is verified with a touch monitor at the base of the faucet, without needing to connect to electricity. At last, installation of a whole house water purification system is simple.
The Eclipse® R.O. system
Reduces harmful contaminants
Gets you water treatment that's environmentally sound
Saves you money since bottled water won't be necessary, thanks to cost-effective treatment of your water
Lets you enjoy fresh, clean water every time you turn on the faucet
InterFlo™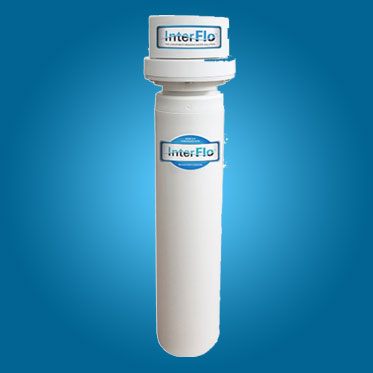 The Convenient Drinking Water Solution
Nothing is as refreshing as a glass of crisp, purified water.  This system reduces bad taste and odor, even from chlorine. InterFlo can be installed at the cold-water line of any faucet. Or utilize a separate dispensing faucet for optimal flow. This water filtration option is a powerful tool for removing lead and cysts.